Is your fridge on the fritz? Whether you have a problem with a refrigerator not cooling or your unit is leaking, cycling too frequently, or giving your food frostbite, Derry Appliance Repair can help. Our knowledgeable and skilled refrigerator repair pros are standing by to meet your needs. In many cases, scheduling professional fridge repairs can save you from the hassle and expense of buying a whole new appliance. At Derry Appliance Repair, we're equipped with everything it takes to get your fridge back in good working order again soon, so call today! We'll get right to work meeting your refrigeration repair needs.
When it comes to refrigerator repair, time is of the essence. After all, the longer you wait to schedule fridge repairs, the greater the likelihood that you'll lose everything in your fridge to spoilage. Derry Appliance Repair makes fast response times one of our top priorities. When you call us to tell us about the problems you're having, we'll give you the earliest available appointment that fits your schedule. Once we're on site at your Manchester-area home, we'll work efficiently without ever cutting corners when it comes to our workmanship.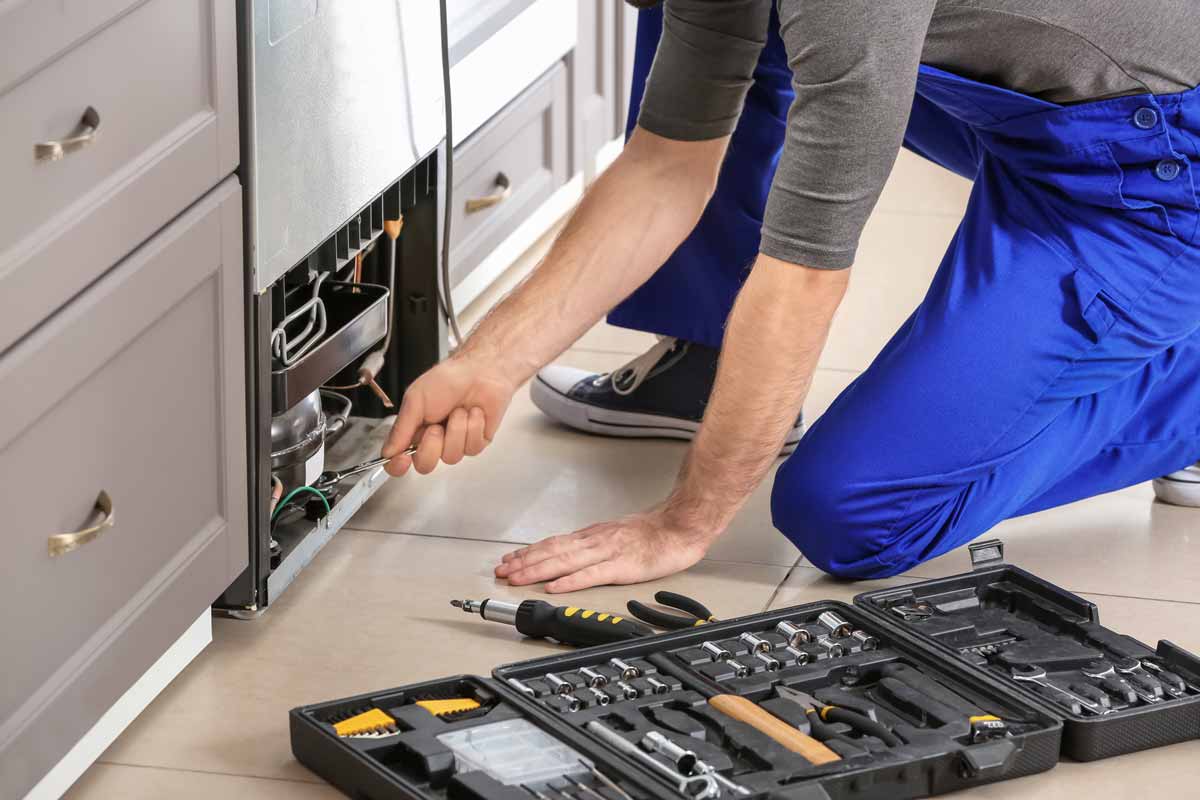 Depending on the specific issues that have led you to seek refrigerator repairs, we may need to fix or replace your unit's:
Condenser fan
Evaporator fan
Thermostat
Door seals
Door switch
Defrost timer
Or other components
Your Derry Appliance Repair specialist will always take the time to thoroughly evaluate your fridge and make an accurate diagnosis as to the root cause of your problems. Then, we'll be able to provide fridge repair that should solve the issue once and for all.
Six Month Refrigeration Repair Warranties
Serving Manchester and beyond, Derry Appliance Repair is pleased to stand behind all of our refrigerator repairs with a six month warranty. We guarantee both our technicians' labor and any parts we install during the repair process. If you want to feel confident that you're receiving refrigerator repair service that is meant to last, you've come to the right place. We're also proud to be fully insured for all of the services we offer. So don't live with a refrigerator not cooling, making unusual noises, or experiencing other malfunctions any longer than you have to. Contact Derry Appliance Repair today to book your appointment!