Refrigerator Repair
Washer and Dryer Repair
Fully Insured
90-Day Parts & Labor Warranty
Emergency Appliance Repairs
Are you having a problem with one of your home appliances? Whether your refrigerator is leaking, your dryer is overheating, or your stove burners won't heat up, Derry Appliance Repair is ready to come to your rescue. We're an insured appliance repair company serving the entire Manchester area, and we're standing by to take your call. We offer residential refrigerator repair, dishwasher repair, washer and dryer repair, and much more, bringing together quality workmanship, fast turnarounds, and reasonable rates. You can count on our pros for a great overall experience. Book your appointment today!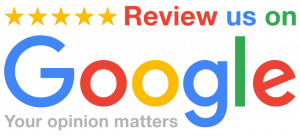 Based in Derry, NH
We're based in Derry, and our appliance repair service area includes the entire Manchester region. Contact us for assistance if you live in Salem, Hooksett, Chester, Nashua, Londonderry, Hudson, Windham, Pelham, or anywhere else in the local area, within the state of New Hampshire. We provide residential appliance repairs for most major brands and models, so whatever issues you're having in your home, we should be able to get the job done.
We care about the quality of our workmanship. Not only do we aim to meet your needs on our first visit, we stand behind our appliance repair services with a 90-day warranty. If you have an issue related to our labor or any parts we installed within 90 days of our initial visit, we'll be back out to your home to solve the problem once and for all. On top of our appliance repair warranty, we're fully insured, so you can be sure we'll leave your home and your broken appliance in better condition than we found it.
Serving All Major Brands

Emergency Services Available
Derry Appliance Repair is pleased to offer emergency appliance repair services. If you need oven repair, dishwasher repair, washing machine repair, or another appliance service as soon as possible, we'll be there for you. But even for non-emergency cases, we strive for some of the fastest turnarounds available in Manchester. We understand that being without working appliances is inconvenient and frustrating, and we'll make the situation better as soon as we can.
For more information on what sets Derry Appliance Repair apart from other local appliance repair companies, give us a call! We'll answer your questions and schedule your appointment with one of our knowledgeable and skilled technicians. When it comes to dishwasher repair, oven repair, garbage disposal repair, and more, you can count on our expertise and commitment to our customers.