If you have a dishwasher that isn't pulling its weight in your kitchen, it's time to contact Derry Appliance Repair for skilled dishwasher repairs. We can fix a variety of dishwasher problems, giving you long-lasting results. In general, scheduling dishwasher service is far less expensive than purchasing a whole new unit, and we're proud to offer effective dishwasher repair service at some of the best prices in the greater Manchester area. We'll work hard to resolve the issues you're having promptly and properly, helping you enjoy the convenience and ease of having a working dishwasher in your kitchen once more. Call or e-mail us today to book your appointment for dishwasher service!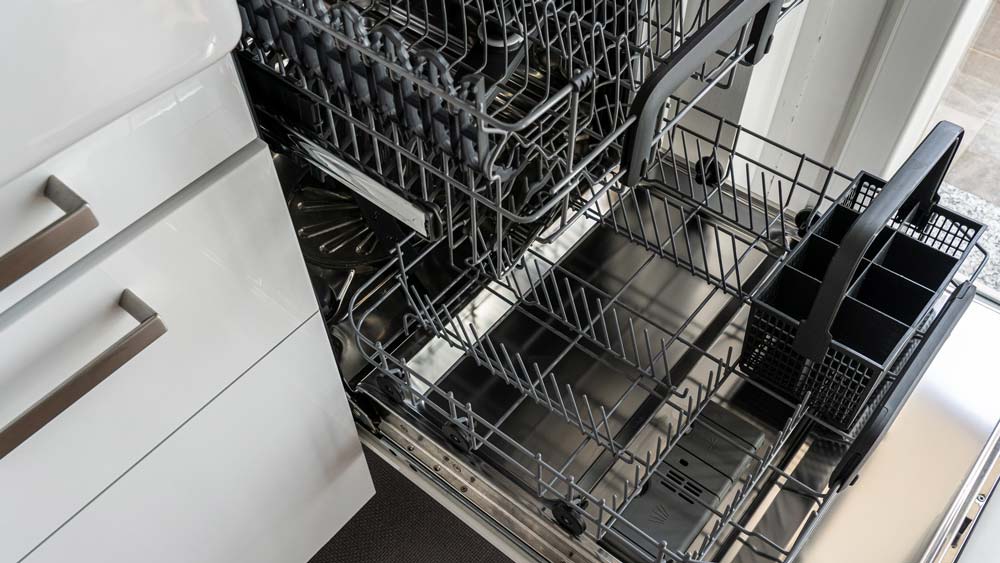 Is Your Dishwasher Not Draining?
We have the skill and knowledge to fix just about any problem your dishwasher might be experiencing. You can contact us and expect results if your dishwasher won't drain, won't fill with water, is leaking or giving off a strange odor, or simply isn't getting your dishes clean. We'll call on our extensive knowledge of dishwasher problems to give you reliable repair services. We can repair or replace your unit's:
Door latch/switch
Door gasket
Water inlet valve
Overflow switch
Drain valve
Timer
Heating element
Or any other component that's acting up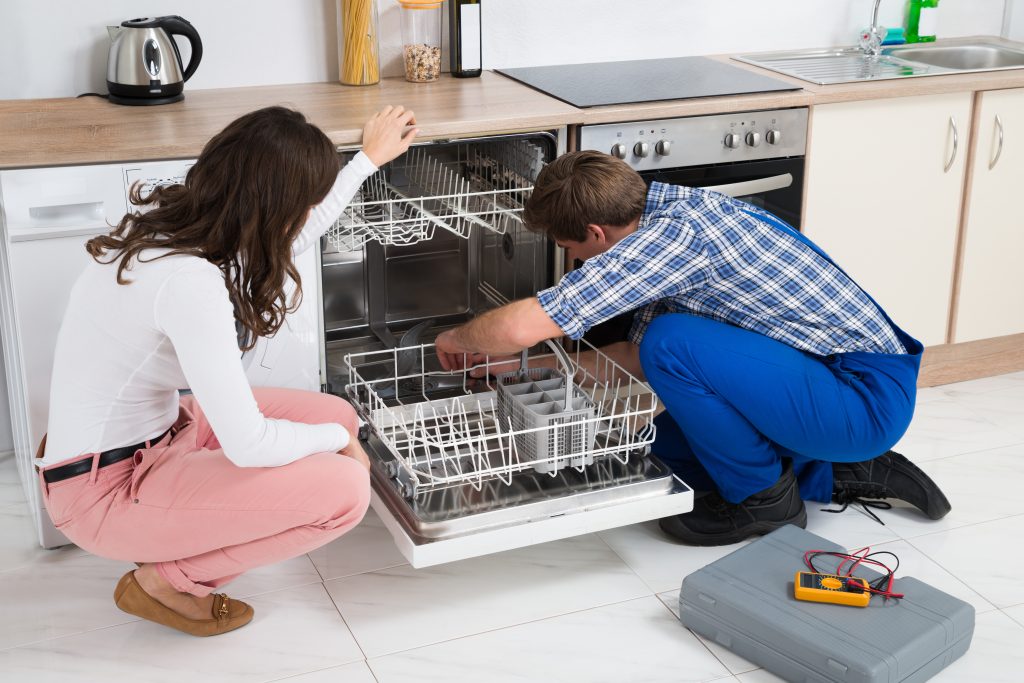 We provide dishwasher repairs for most major brands and models. Call Derry Appliance Repair for Bosch dishwasher repair, KitchenAid dishwasher repair, Maytag dishwasher repair, and more. Whatever brand you own, and whatever issues it's suffering from, we'll put our experience and know-how to the task of making things right.
We're pleased to stand behind our dishwasher repair service with a six month warranty that covers both parts and labor. Whether you come to us for a dishwasher not draining or for any other malfunctions, if your problems recur after our visit, we'll come back out to figure out what's really going on. Not only that, we're proud to be fully insured for all of the dishwasher repair services we offer. We do good work, and we care about meeting our customers' needs.
For more on what sets Derry Appliance Repair apart from other dishwasher service and repair companies in Manchester, contact us today! If your dishwasher won't drain, has a leak, or is letting you down in any other way, we're the company to trust for reliable repairs with a fast turnaround. We're ready to work hard for you.