If you have a problem with a washing machine not draining, leaking, or experiencing any other major malfunctions, your first instinct might be to take it out to the curb and head to the appliance store to purchase a new model. However, you might not realize that professional washing machine repair can be an effective way to get your existing unit back up and running. When you call Derry Appliance Repair to discuss your washer repair needs, we'll give you access to top-notch workmanship aimed at solving your problems once and for all. Plus, because we stand behind our washing machine repairs for a full six months, you can trust that your washer will be ready to get back to work long term. Contact us now to learn more!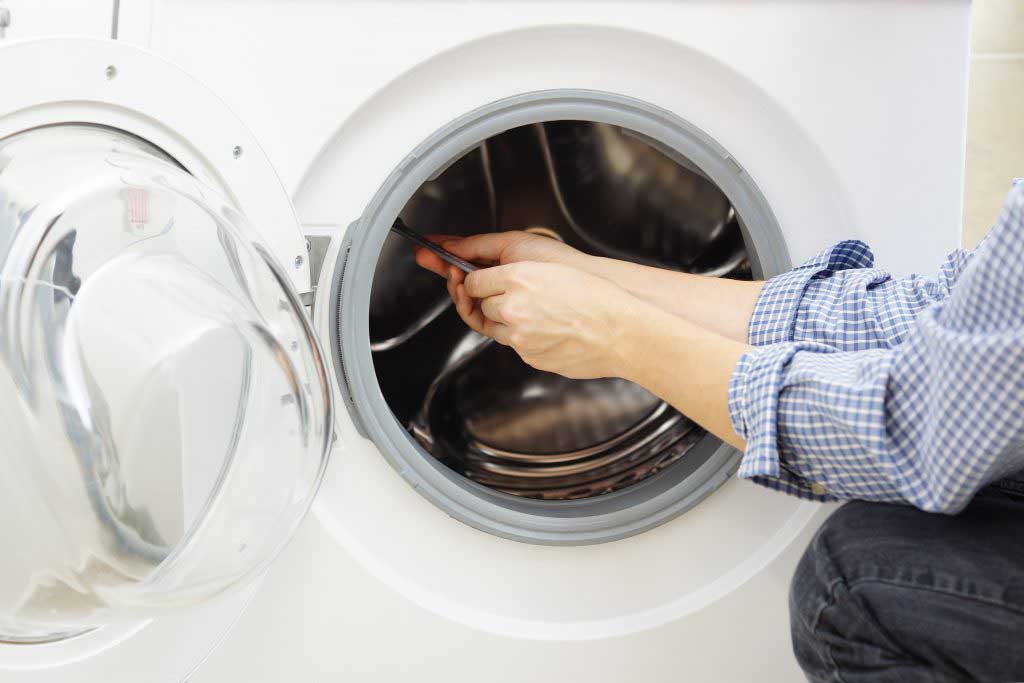 Derry Appliance Repair's washer repair service specialists are equipped with the knowledge and skill to resolve problems including:
Washer not filling
Washer not draining
Washer not spinning
Washer not starting at all
Are you worried about a strange odor coming from your washing machine? Is it making unusual noises, or leaking all over your laundry room floor? Derry Appliance Repair will be able to provide you with washing machine repair that makes those problems a thing of the past. We work with a wide array of brands and models, so you can call us for Bosch washing machine repair, Hotpoint washing machine repair, and much more.
Insured Washer Repair Service
We're proud to be fully insured for all of the washer repair services we offer. You can feel confident that your unit is in excellent hands when you choose Derry Appliance Repair. We care about doing quality work, always leaving your washer in better shape than we found it.
At the same time, we offer fast turnarounds whenever possible. If you want immediate and effective help with a washing machine not draining, or for any other problem, we're the company to call. On top of that, our prices for washing machine repair service are among the lowest you'll find in all of Manchester. We'll meet your needs with prompt and reasonably priced repairs that stand up to the tests of time and use.
Call or e-mail Derry Appliance Repair today to learn more, and to schedule your appointment! We'll do our utmost to make sure your problems with a washer not draining, not spinning, not filling, or just not getting your clothes or linens clean are a thing of the past.